Tea Ceremony (option plan)
2021年8月30日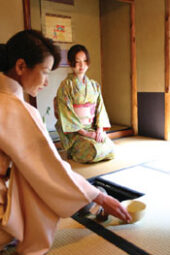 【Learn about Japanese Tea Ceremony】
In the tea room, you can see the tea ceremony while touching the heart of tea. You can experience the basics manners and you need to know, such as simple etiquette at the tea ceremony and how to have the tea and sweets.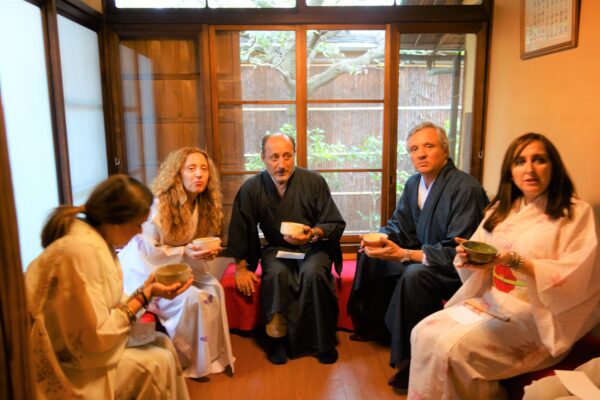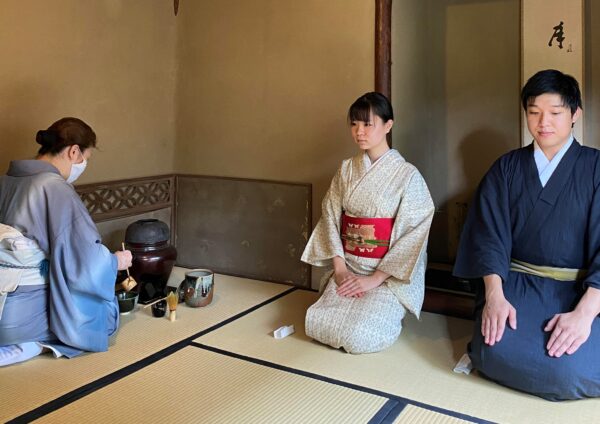 Plan
Tea Ceremony 
Time
15 minutes
(30 minutes for the main booth )
Price

 3000 yen (excluding tax)

In the case of the main seat, 5000 yen (+tax) will be added per person.
* From December 28th to January 5th (31st and 1st will be closed), the Japanese New Year's fee (all fees will be increased by 30%).

Detail

【Learn the "heart" and manners at the tea ceremony】

Experience how to have tea while watching the tea ceremony in the tea room.

You can also enjoy the main seat of cultural properties for a extra fee.

※Customers who wish to have a small tea ceremony in the tea room named Rakuju are requested to sit upright in the tea room. ( Approximately 30 minutes required )

 At the main seat of Rakuju

 2 to 10 people, experience in a chair.

10 to 35 people will have the experience in the hall.

35 to 80 people will be serve with a special tea ceremony in the big hall. 

 

Tea room for group tour

Not only those who are new to the experience, but also those who have a lot of experience can take this opportunity to see the arrangement of the tea room.

*If you come and experience the kimono, you will be able to understand the behavior of the tea ceremony. 
Select Option
You can experience tea ceremony for +2000 yen (excluding tax)
You can take the chasen ( tea whisk ) back home with you.
The teacher will give you a proper guidance on how to make a point with the tea ceremony.